Residences at Mercato Naples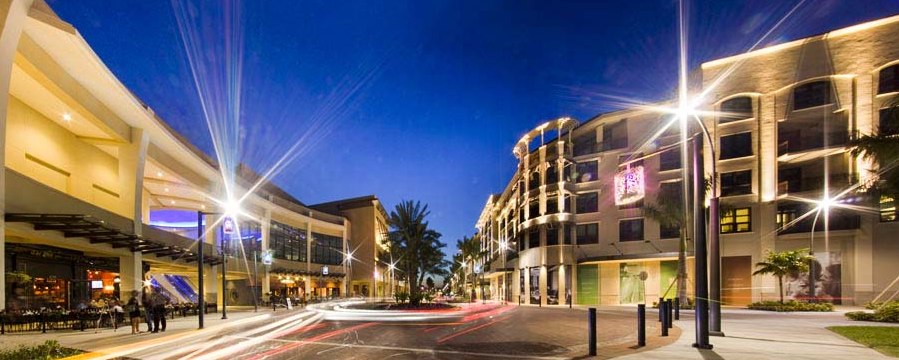 View All Residences at Mercato Naples Listings
Amenities:

New Construction

Homes & Villas

Shops/Restaurants

Beaches & Golf
Imagine living mere minutes from the most gorgeous beaches on the Gulf, with upscale shopping, dining and endless array of entertainment only steps from your private sanctuary … such is the potential promised from life in
                                       The Residences at Mercato Naples
Located at the intersection of Vanderbilt Beach Road and Tamiami Trail North, Mercato is a 53-acre urban oasis complemented by several dozen options in fine dining and fashionable boutiques. Beyond its recognition as one of Naples' most exceptional commercial centers, The Mercato exists as a unique community made home by those who live within a 92-unit condominium development known as The Strada. Envisioned by The Lutgert Companies, one of Southwest Florida's most esteemed and award-winning of commercial and residential development enterprises, The Mercato opened in 2007 and despite downturns in the national economy and close-out prices that exceeded more than $1 million, those condos were quickly claimed by buyers clamoring for new construction in Naples. In addition to the convenient access to outstanding shops, restaurants and social affairs, life at The Strada was made particularly appealing by the architectural quality and distinctive excellence imparted in interior elements. Wonderful amenities were also established, including a private clubhouse, game room, pool & spa and state-of-the-art fitness center. Yet, during that time, developers found that while some prospective buyers liked the location, their home preferences were in something that offered greater privacy and greater floor space. That consumer demand has been the catalyst for the creation of a new development to be known as the Residences at Mercato Naples.
Single Family Homes & Villas
Construction of the Residences at Mercato Naples has already commenced. Stylistically, the single-family homes and villas will deviate from the Mediterranean designs that have dominated the local landscape in the modern era. Naples Architect Matthew Kragh opted for a Contemporary Coastal aesthetic that pays homage to the colorful, classic Florida homes of yesterday. Exterior features will blend elements of stucco, board and clapboard in muted colors, while interior elements include hardwood flooring. Homes within the Residences at Mercato Naples will accommodate from 2,500 square feet to 3,500 square feet of living space, allowing for three to five bedrooms and three to five bathrooms. Each will be respectively built on a long, narrow lot enabling owners to share a driveway and common wall.  Homes in the Residences at Mercato Naples are priced from $1.2 million to more than $1.6 million.
Minutes from Everything!!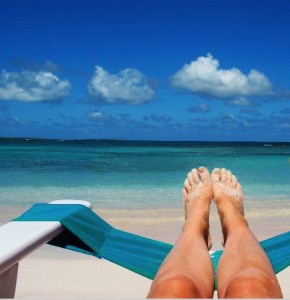 Naples has been nationally ranked as one of the best places to live in America and that distinction is, no doubt, a direct byproduct of its beauty, superior quality of life and the great variety of things to do. Fortunately, life in the Residences of Mercato Naples is further elevated by having such convenient access to all that makes living in Southwest Florida so enjoyable. For instance, should you enjoy fishing, boating or simply strolling along the sandy shores of a beautiful beach, the Residences at Mercato Naples is less than two miles from the Gulf of Mexico. Within mere minutes, residents can visit Vanderbilt Beach or  Delnor Wiggins Beach which features one of the most pristine shorelines to be found in the region. Another awesome outdoor excursion awaits by taking a short drive to Corkscrew Swamp Sanctuary. Home of the Blair Audubon Center, this 13,000 acre preserve is complemented by boardwalks that wind among the largest remaining strand of old growth bald cypress in all of North America. Visitors can encounter the array of avian species that flock here or catch glimpses of blossoming beauties such as the Ghost Orchid. Collier County is recognized as the Orchid Capital of North America and Corkscrew Swamp Sanctuary is an excellent place to appreciate this fascinating flora.
Have a Ball!
With its per capita composite of public and private holes, Southwest Florida is renowned as "The Golf Capital of the World." Positioned in the epicenter of a golfer's paradise, the Residences at Mercato Naples is mere minutes from the finest fairways you can find. Nearby favorites include the Greg Norman-designed Tiburon at the Ritz Carlton Golf Resort, home to the annual Franklin Templeton Shoot-out. Many other outstanding golf courses can be accessed mere minutes from the community. While some may see golf as the most significant sport in Southwest Florida, rest assured it isn't the only game in town. For those who enjoy hockey or football, the Residences at Mercato Naples is only a short drive from Germain Arena which hosts the Florida Everblades Hockey Team as well as the Florida Tarpons, the championship winning team in the arena football league.  Five minutes from Germain Arena, basketball fans can cheer on the Florida Gulf Coast University Eagles at nearby Alico Arena. The venue became nationally known as "Dunk City" in 2013 when the Eagles made NCAA history by becoming the first 15th-seed team to advance to The Sweet 16 championship playoffs. Drive a few minutes further, baseball fans can cheer for the Boston Red Sox or Minnesota Twins. These professional baseball teams have established homes-away-from-homes at nearby Hammond Field and JetBlue Stadium. As for other sports, the Residences at Mercato Naples is also just a short drive from the famed Swamp Buggy Races held at Florida Sports Park in East Naples. Throughout the year, the region also plays host to a variety of marathons, tennis tournaments, swimming meets, power boat racing, and much, much more. Regardless of your preferences in recreational or competitive sport, the Residences at Mercato Naples is only minutes from the action.
Art, Music, Theater
When it comes to cultural attractions, Naples caters all tastes and there are numerous options in cinematic and staged productions to art exhibitions, concerts and more. Through homeowners will appreciate having a cinema located mere moments from their doorsteps, The Residences at Mercato Naples is also only minutes from Artis-Naples. This venue not only hosts lavish stage shows by leading touring acts, but also concerts featuring the Naples Philharmonic or world famous recording artists.  Additional theater can be found at Sugden Theater on Fifth Avenue South, or by taking a short drive north to the Baraba B. Mann Performing Arts Center. And for those who are attracted to art, Naples is particularly enticing as it is made home by a great variety of public and private galleries which host special exhibitions and artist receptions throughout the year. The region also hosts several annual art & craft shows which have been recognized among the best in the nation. There also many venues which sponsor live entertainment throughout the week, not only in Naples, but also the neighboring communities of Bonita Springs, Estero and Fort Myers. Those looking for fun things-to-do during a night out-on-the-town have many choices and fortunately, most are appreciably close to the Residences at Mercato Naples.
Kid-Friendly!
Families with children will appreciate that the Residences at Mercato Naples is near two particular venues which uniquely cater to kids. The first is The Golisano Children's Museum, a two-story facility colorfully complemented with 30,000 square-feet of interactive exhibits, exploration rooms, galleries and play areas. The Children's museum enables children to learn more about the natural world as well as processes in art, environmental sustainability and enterprise, yet that education is all imparted in an environment that encourages imagination, creative interaction and FUN!!  The facility also offers an excellent Family Resource Library, dining options at the Garden Cafe and a well-stocked Museum Store. The second venue is also sure to make a splash with kids.  Sun-N-Fun Lagoon is Collier County's only water park. It features four large swimming pools, a long lazy river, a splash playground and five exciting water slides for those who are more adventurous. Sun-N-Fun Lagoon is only a short swim away from The Mercato. Other nearby attractions include Naples Botanical Gardens and Caribbean Gardens: The Zoo in Naples.
Close to Everything!
Though life at the Mercato enables all to conveniently access the alluring array of shops and restaurants located directly on site, many more still await in the greater community. Naples has been nationally distinguished as one of the best towns in America for foodies, and those who savor flavor will find many outstanding establishments mere minutes from the Mercato. For those whose tastes lean toward designer fashions and home goods, there's a further abundance of choices. From The Waterside Shops and Venetian Village to Coconut Point Mall, Coastland Mall, Bayfront and more, fashionistas can readily score goods produced by some of the world's most-respected designers. Yet there is still more to be found in the immediate vicinity of the Residences at Mercato Naples, in terms of schools, churches, parks, healthcare services and more. The convenient access to so much of what makes life in Southwest Florida so compelling enables "LOCATION" to represent one of the great advantages available to homeowners in the Residences at Mercato Naples.
Given the brand recognition of the developers, the quality of the homes & villas and consumer demand for new construction IN Naples, the opportunity to purchase a new home in the Residences at Mercato will be long finished before development of the site is complete. The appeal of this community, as well as that of Naples, continues to attract home buyers. To not be left wanting, our advice is to not wait; opportunities of this caliber are rare. Call our offices today to learn more about the quality of life that awaits within the Residences at Mercato Naples, or any other outstanding community in Southwest Florida.
Click here to receive more information on the Residences at Mercato Naples as soon as it made available